As someone who has struggled with acne and acne scarring, foundation has been an important part of my routine for a long time, but it's only been about a year that I've been trying out foundation primers. So far, I haven't really found one that has completely wowed me.
When I saw the Revlon PhotoReady Perfecting Primer in CVS, I figured it was worth a shot. It cost $13.29 and contains .91 oz of product.
Going off of first impressions, the packaging is nice. It is in a glass bottle with a pump, which I know a lot of people prefer. I would rather have a squeeze tube that makes it easier to get the last of the product out and to make it more travel friendly, but I don't hate the pump.
The pump itself does a good job of dispensing the right amount of product. One pump gives me what seems to be the right amount for covering my face. The feel of this primer is less slick than Smashbox's Photofinish primer or Tarte's Clean Slate primer. It feels soft and a little powdery to me, and, thankfully, it doesn't have any of the shimmer associated with the PhotoReady line.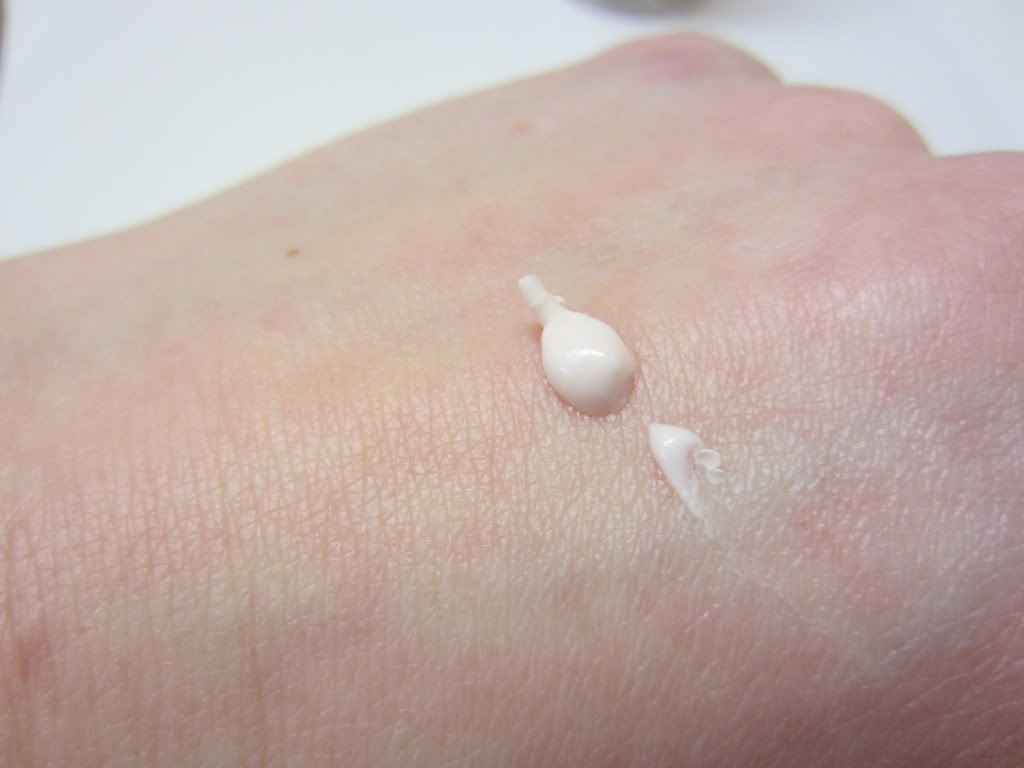 One pump of product.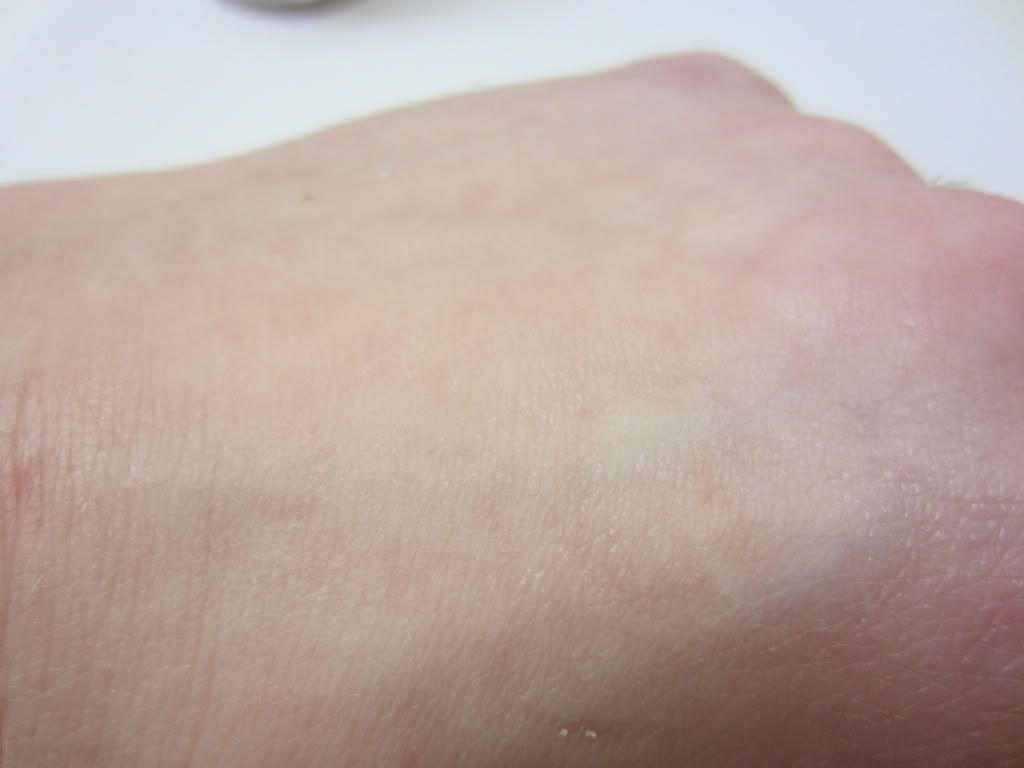 Blended out.
I don't notice a huge difference in pore size or in how my foundation applies after using this primer. It does, however, seem to add about an hour or so of extra wear to my foundation. I tested it on back-to-back days, going the first day without it and the next day with; I purposely checked the condition of my foundation right after work. On the day that I wore the primer, my skin was less oily and my foundation looked better overall.
When I first started testing this product, I was worried that it was breaking me out. I seemed to be getting a couple of pimples popping up every day I wore it, but after giving it a break for a few days and trying it again, I haven't noticed any extra breakouts from it.
Overall, I think this is a decent primer. Like the other primers I've tried, it hasn't wowed me. I doubt I will repurchase it because I want to keep looking for a primer that does really impress me, but I'm not annoyed that I spent the money on it. If you are looking for a drugstore primer, this one might be worth checking out.
Have you tried this primer yet? Do you plan on it? What are your favorite foundation primers?