I finally tried L'Oreal Infallible eye shadow in Amber Rush yesterday. I still want to try the idea of using it with a burgundy type of shade, but for my first time wearing it, I went for something a little safer.
Here's what I ended up with: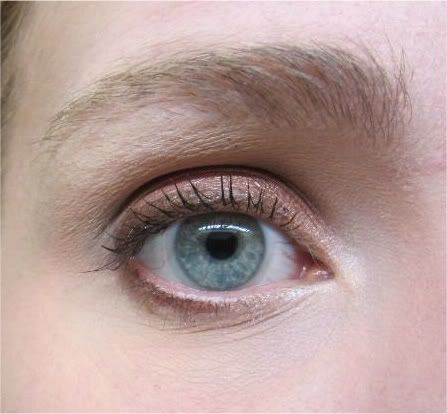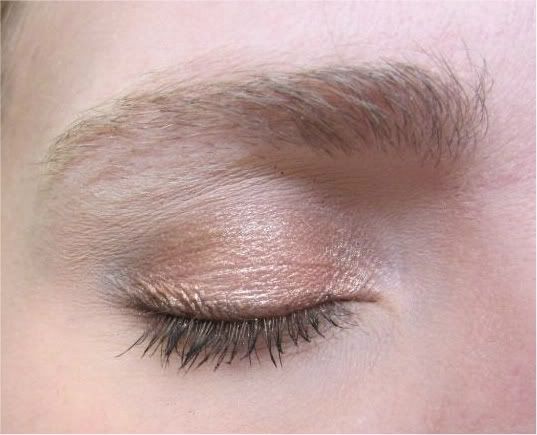 Products used:
TFSI
L'Oreal Infallible eye shadow in Amber Rush on the lid
Urban Decay Buck in the crease
Wet & Wild Brulee to blend and highlight
The light golden color from the Wet & Wild Baked, Not Fried palette for the inner corner and just under the browbone
Urban Decay 24/7 glide-on eye pencil in Bourbon to line (in hindsight, I wish I had gone for a warmer brown liner color)
Wet & Wild MegaProtein mascara
I ran across another beauty blogger the other day who mentioned using a sponge-tip applicator to apply these L'Oreal shadows, which was a fantastic tip! I can't get a brush to work well for these, but a sponge-tip applicator worked really well. I wish I could remember where I read it so I could give her credit. If it was you or know who it was, please let me know.
I would also like to point out the bit of mascara on my browbone. This is an issue that I'm having with the MegaProtein mascara. It is a really wet formula that takes a while to dry, so unless I'm really careful, I always end up with small bits of mascara on my browbone. I don't notice is smudging after it dries though.
Goal for my next EOTD - mix up my application techniques. I used the same techniques for both this one and my first one.