I'm going to try and do some eye-of-the-day posts, especially since I'm testing out a bunch of new products lately. I hope I can come up with a better lighting solution in the future, but what I've currently figured out isn't awful, so I'm going to go with it for now.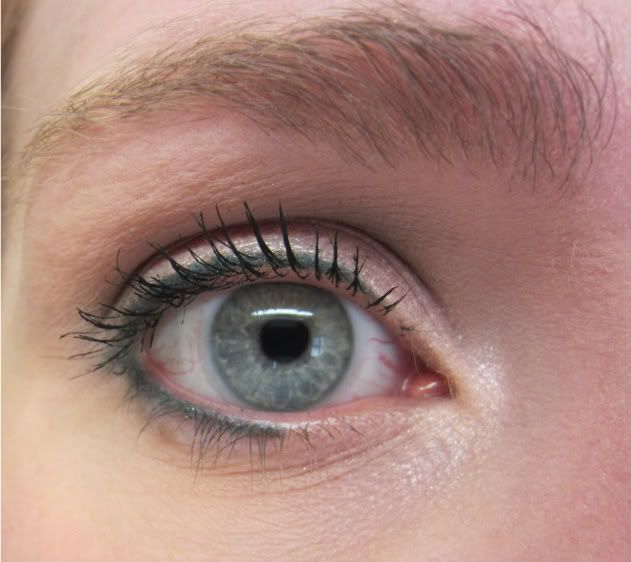 In this look, I am wearing:
TFSI
L'Oreal Infallible eye shadow in Iced Latte on the lid
Urban Decay Snakebite in the crease
Wet & Wild Brulee to highlight
L'Oreal Hip cream eyeliner in Teal topped with Urban Decay Blackout to line
Tarte Lights, Camera Lashes mascara topped with Wet & Wild Mega Protein mascara
After doing this look, I think I have officially given up on Tarte Lights, Cameras, Lashes mascara. I know a lot of people love it, so I want to as well. I keep trying it, and I still don't like it. I feel like my lashes look really clumpy in this look, and they looked that way before I added the Wet & Wild mascara.
I don't think these pictures show off the gorgeous sheen/shimmer that Iced Latte has, so here's a swatch picture with it that shows it off a little better:
All of these are the L'Oreal Infallible shadows. From left to right: Endless Pearl, Iced Latte, and Amber Rush.
Since I haven't worn it yet, how would you wear Amber Rush? What would you pair with it?